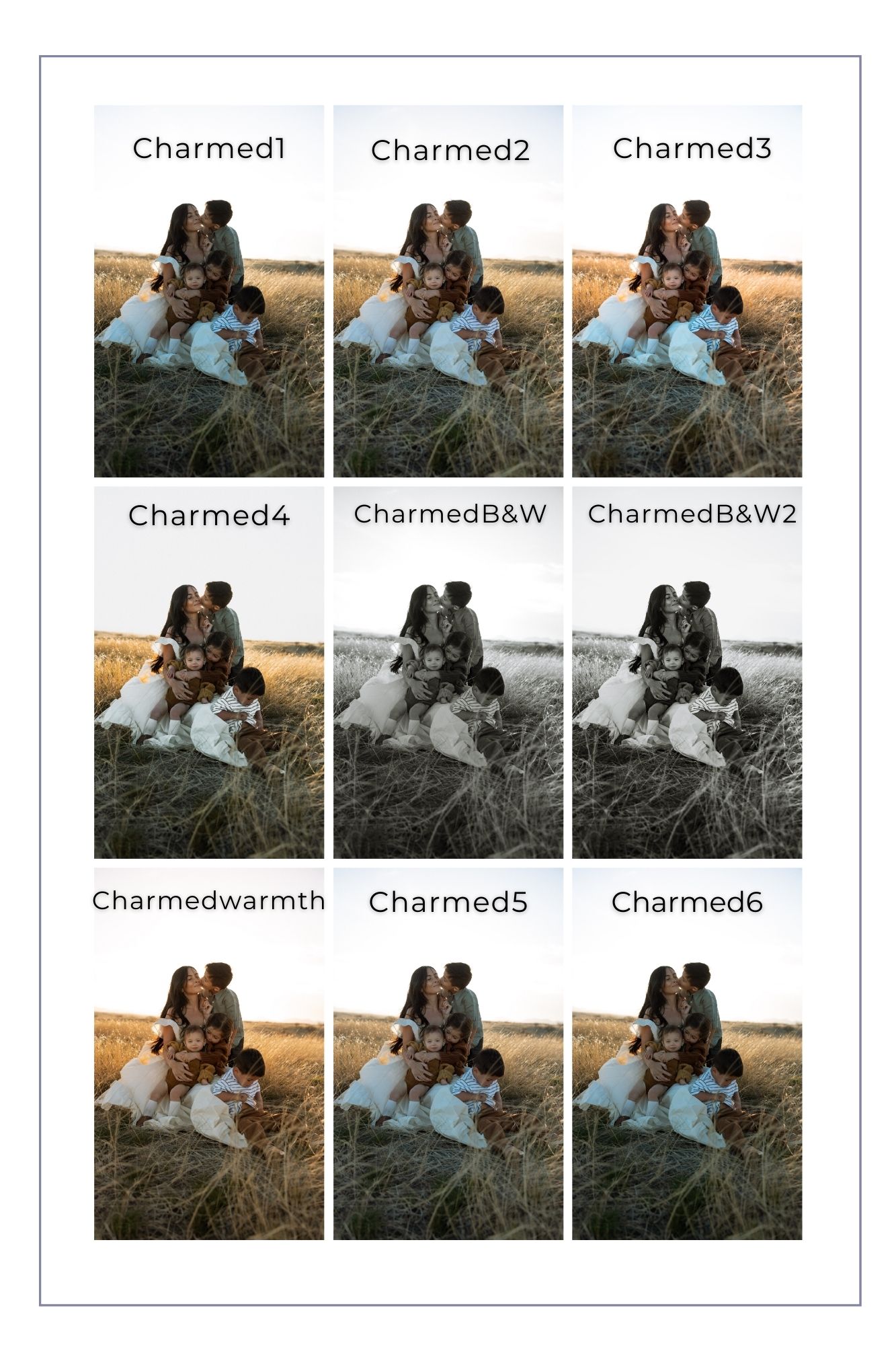 My First Ever Preset Pack available to EVERYONE!
Whoot whoot! I've been working on these for what seems like forever! All of my PREVIOUS custom preset packs are only available to my online school students, so I wanted to create some presets available to everyone! They are my favorite pack yet! They give a subtle, romantic, and emotional vibe and I hope you love them as much as I do!!!

THE CHARMED PRESET PACK by MPP!
This preset pack includes 9 presets!
Please note, your SOOC/raw images will make the application of any presets vary depending on how you execute lighting, wardrobe, location, time of day, camera settings, etc. These are all extremely important factors in nailing the final product! My online school has 30+ editing videos in it + behind the scenes sessions, and education on how to use light and other important elements of photography if you feel like you need help in any of those areas of the art!
* IMPORTANT * These presets are .xmp files and work with Lightroom Classic CC (version 7.5 or later), Lightroom CC (version 1.3 or later), and Adobe Camera Raw (version 10.5 or later). If you are using an earlier version, you must update the application first. These are DESKTOP presets only. NOT mobile.
Please make sure your version accepts .xmp presets before purchasing. NO REFUNDS on digital products for any reason. Back up your files!!!
NO REFUNDS on digital products will be given at any time, for any reason. Please make sure you have the required updates that allow you to take .xmp files before purchasing. Make sure you save and back up your purchase, in case your computer crashes and you need to re-import them for any reason. You will have to download the folder, and unzip the file!