I can not express how EXCITED I am that you are chasing your dreams, and the fact that you are inquiring about a mentorship shows your desire to pursue and grow exponentially in this art!  
I've wasted years and valuable time away from my family trying to teach myself, and it wasn't until I found mentoring that I was able to brilliantly and efficiently learn the trade in a way my heart and soul saw it all along!  So proud of you for taking this step and following your heart!
I am here to share with you all of the very valuable lessons, tricks and information I have learned along the way! Thank you for trusting me on this journey!
MacKenzie is a farm grown, earth mama raising seven wild beauties with her husband in the Arizona desert. She spends her days all year round, chasing kids and SUNSHINE! She subconsciously fears that she will forget a moment or a memory, therefore is extremely dedicated to capturing all the magical moments in life, big or small. Becoming a mother has amplified this fear, and given her a heightened sense of urgency to capture every perfect and imperfect moment, every detail, every joy...THE CONNECTIONS WE CAN FEEL, BUT DON'T ALWAYS SEE, life in all its exponential beauty. Her soul is constantly searching for connection, light, movement and love. Babies don't keep, kids don't keep, TIME doesn't keep...so her intent is to capture images that do, and give you beautiful, tangible treasures to keep forever.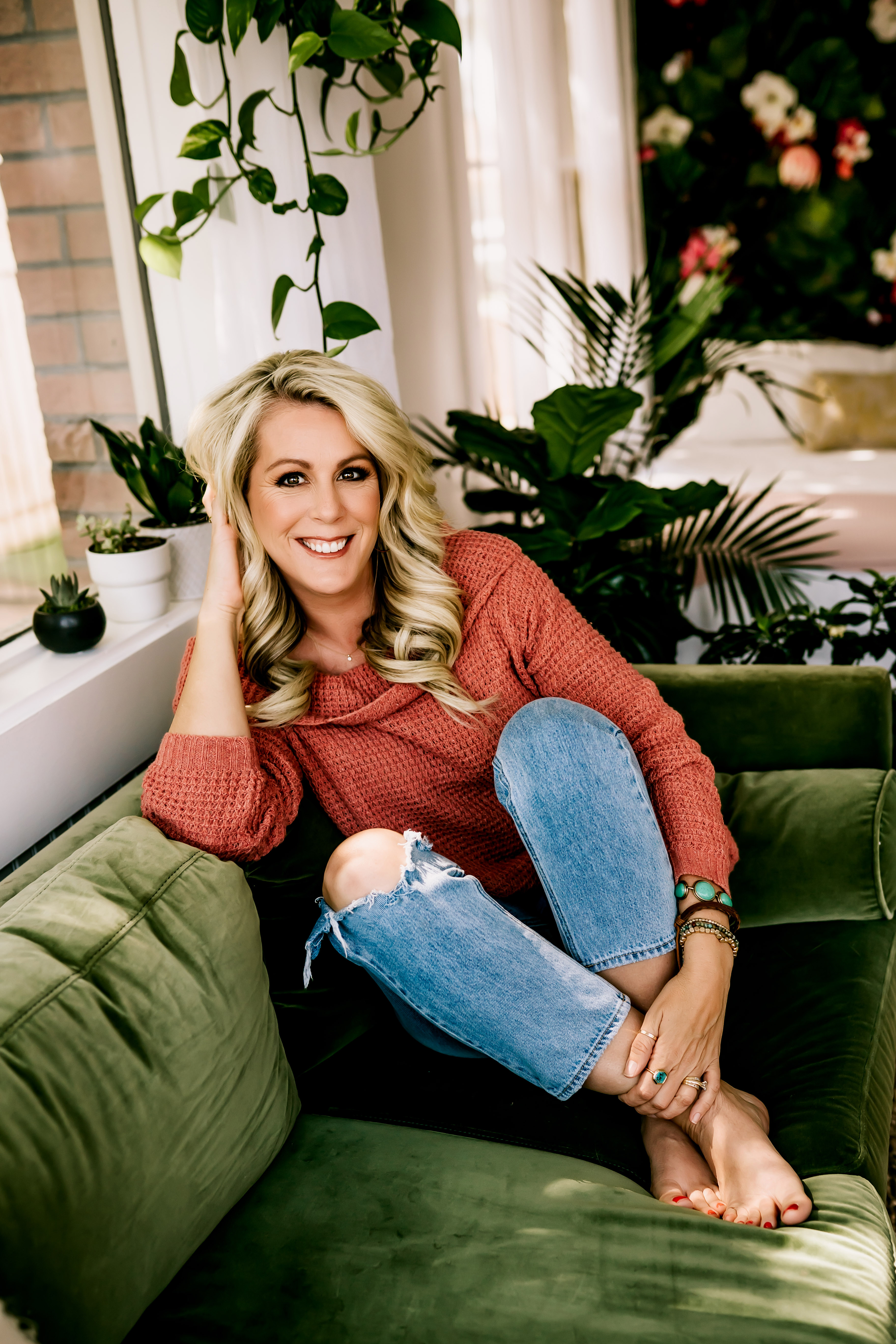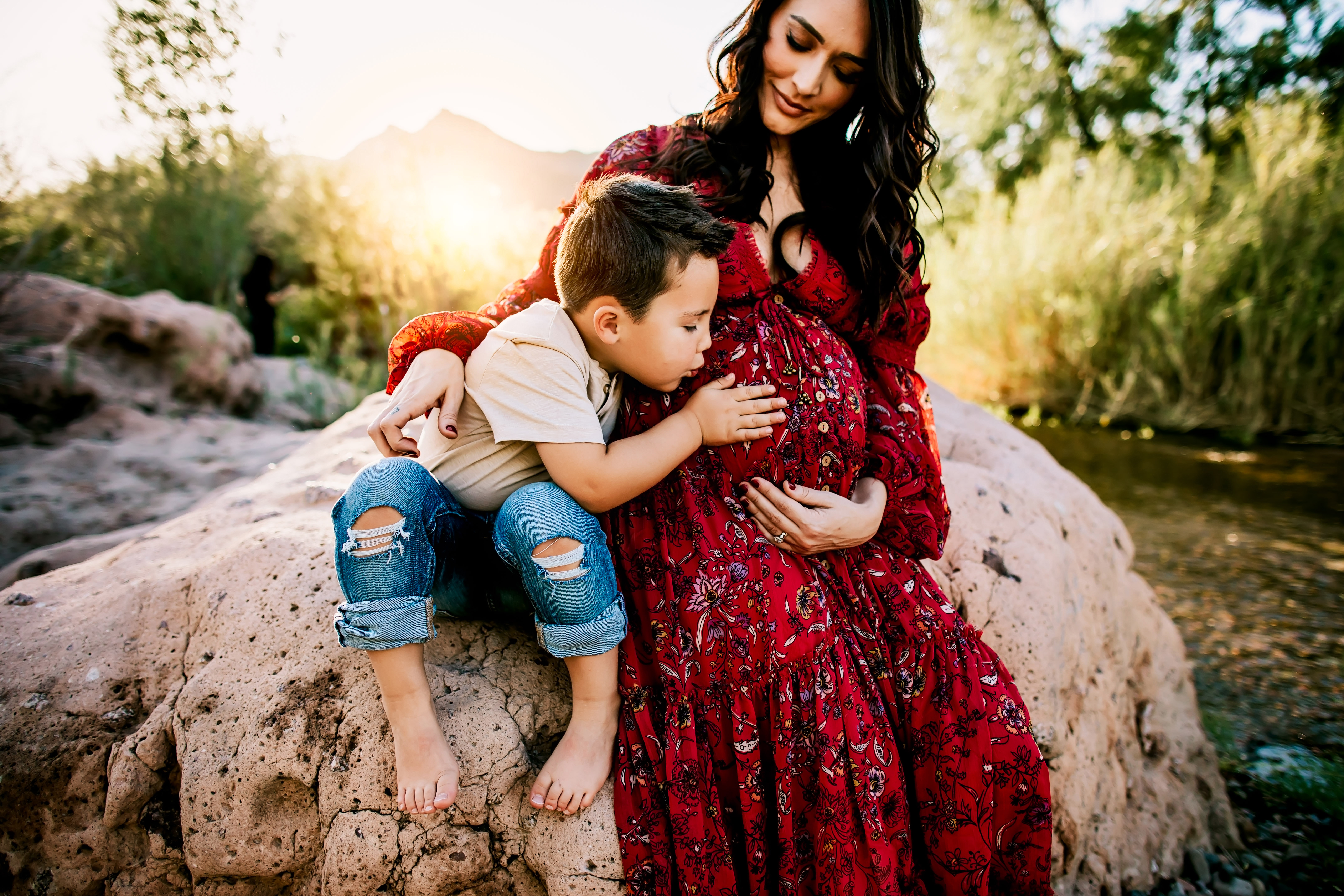 We all feel those moments. The way the smell of your newborn child blankets you in peace and tranquility. The captivating embrace from a toddler that begs of them to never let go. The glance of security and truth from your teenager, that gives you goosebumps because they are growing into so much more than you ever imagined. Get in there and feel these things with your client. Let tears well up in your eyes, and a smile spread across your face because you feel it too. Not one human can deny those emotions. We all parent uniquely different, but we all feel love. Love is gifted to us all.
Envision your client and all you've learned about them,
and think of all these special moments they will treasure.
Close your eyes and feel them before you even see them 
unfold. Then, when they arrive, you will be ready to embrace
them and capture them!
"Passion is energy.  
Feel the power that comes
from focusing on what
excites you." 
CONTRACT & AGREEMENT
1. MacKenzie Pudenz Photography, herein known as the Mentor, agrees to deliver the Mentee, who is named above, a mentorship as a work-for-hire independent contractor providing mentorship services.
2. Nothing herein shall be deemed to constitute a partnership or joint venture between Mentor and Mentee. Any advice given by Mentor is from personal experience and is not a substitute for legal advice. The information provided in this mentorship is not legal advice, but general information on legal issues commonly encountered. The Mentor is not a law firm and is not a substitute for an attorney or law firm. The Mentor cannot provide legal advice and can only provide self-help services at your specific direction; The Mentor cannot provide any kind of advice, explanation, opinion, or recommendation to a consumer about possible legal rights, remedies, defenses, options, selection of forms or strategies.
3. Confidentiality and Non-Disclosure. The Mentee understands that all materials, including but not limited to, price lists, editing tools, financial documents, agreements, and other information or documents that are given to them in the course of the mentorship are the exclusive property of the Mentor and are privileged and confidential information. The Mentee shall not disclose, whether for compensation or not, the confidential information obtained from the Mentor to anyone unless required to do so by law.
4. Recording: The Mentee shall not capture the mentoring session in any video or audio capacity, including but not limited to voice recording and tape recording, unless permitted.
5. Editing Materials. The Mentee cannot create a preset from the mentors edits/presets to use for profit. Also the Mentee is not under any circumstances allowed to share presets if any are provided. 
6. Injury and Malfunction: The Mentor shall be held harmless for any and all injury to Mentee and Mentee's business and equipment during the course of the mentorship and the immediately surrounding events.
7. Payment/Deposit: Mentorships must be paid in full prior to the beginning of the mentorship.
8. Refunds. The mentorship fee is non-refundable.
9. Mileage Restrictions: If mentor's clients do inquire, you must check with the mentor first before booking. Mentee can NOT undercut or undersell mentor to gain clients. Mentor's model families are also not to be used by mentee.
10. NON-COMPETE CLAUS:  Throughout the duration of this agreement, Mentee is not permitted to provide services or engage in the Mentors clients, social media contacts or work radius. The Mentee agrees to not contact any of the Mentors current and past clients for sessions, model calls, or any type of photography service without first contacting the Mentor for approval. This includes model(s) that Mentee and Mentor worked with together during the time of this Agreement. Location sharing and scouting assistance are not included in mentoring service. Meaning, the Mentor is not obligated to share session locations outside of the one scheduled model call shoot with Mentee.
11. Photographic Materials: In the event the mentorship includes practicing of photography on models, the Mentee shall be allowed to publish the photographs as their own original work. The Mentee shall identify all photographs taken in the course of the mentorship as "taken during a mentor session with MacKenzie Pudenz Photography" for each image posted from stated model session.
12. PRESETS:  The Mentee cannot change, manipulate, or "tweak" any presets or documents provided from the mentor to share or sell for profit, or not. Also the Mentee is not under any circumstances to share or sell presets, settings, documents, or videos that are provided. Mentee may not teach with given presets, or share information about given presets. They are for sole use only.
*Your membership access will remain the lifetime of this business. Should any unforeseen life events occur that would cause the termination of this course, you will be notified as soon as possible to have ample time to go through the course. Your access does not expire unless otherwise noted.
I agree to the terms and conditions of this contract. BY PURCHASING THIS COURSE, YOU HEREBY AGREE TO ALL THE LISTED TERMS AND CONDITIONS AND ELECTRONICALLY SIGN THE CONTRACT.
I agree to the terms and conditions of this contract. I understand that by clicking on "purchase", I am electronically signing this document.
Because of the digital nature of this course, no refunds will be issued at any time, for any reason.
Included in your investment...
This educational platform is set up like an actual online school, where you participate at your own speed, with easy to navigate prompts! You can go through the courses in any order, or watch them more than once! It's all up to you!
Behind the scenes videos of me photographing sessions!
Variety of editing videos covering tons of topics! (Color, skies, batch editing, culling).
Workflow video-Client Communication
PDF of my Client Questionnaire
CLIENT EXPERIENCE tips! (communication, workflow, gallery services, building a client foundation).
Session Time! (how to get the emotion, prompt & posing tips, styling services and tips).
Editing (video on how I import and cull, how I edit from start to finish, and what presets I use).
Styling Guides, Tips & Tricks!
Business (defining YOU, marketing, contract and other business necessities).
Exclusive access to my CUSTOM PRESETS with editing how to use them!
FAQ's
Access to my private Facebook group for continued education and community support!
Extra resources I have used to continuing education!
Continued availability to me to answer any questions you might have that aren't included here!
Check your inbox to confirm your subscription